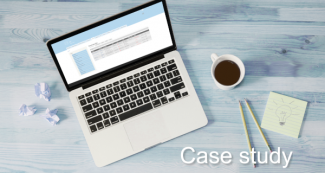 Case study : multi offices
You are a small group of companies with multiple office and remote collaboration needs.
It is very difficult to control data when collaborators are located in different office and not physically present in the same office. You need to share information and transact between office or companies in a centralised configuration.
With a proper back-office solution and setup, you can easily overcome those issues
With EK back office you  have plenty of tools to collaborate, share, centralise information, follow-up remotely on work and projects. EK allows to create as many companies or office account as you need:
track expenses by offices, employees projects, clients or suppliers globally

do internal invoicing or cash transfer between offices

share information, documents, data securely on the cloud

integrated video conferencing

and much more...
---
EK is an End to End Business Management Tools for small businesses and above.
Sales cycle • Finance & Accounting • HR & Payroll  • Stocks Management & Logistics • Projects & Collaboration tools
Know your figures
Increase Efficiency
Ensure Business continuity
Add value with data