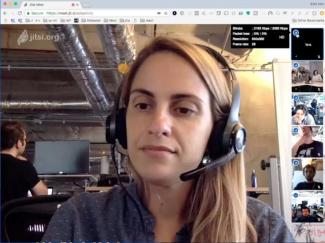 Jitsi video conference
Best video conferences are built on Jitsi. Jitsi is a set of open-source projects that allows you to easily build and deploy secure video conferencing solutions. At the heart of Jitsi are Jitsi Videobridge and Jitsi Meet, which let you have conferences on the internet, while other projects in the community enable other features such as audio, dial-in, recording, and simulcasting.
We have integrated Jitsi service with Drupal to access video conference directly from a Drupal site. You can create random or custom conference rooms or join existing conference. By default, the Jitsi meet server is used to establish connections, but you can specify your own server in settings.
Please check and try the module project which is in development version alpha3.
Some improvement have been made with layout, option to chose layout type, window sise and a side menu for some jitsi settings.