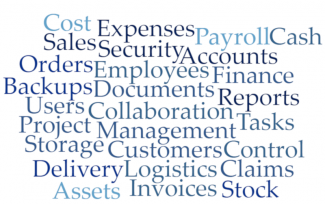 Our back-office management solution is now running on latest version of Drupal (8.6.1). An online demo is updated with the latest version that showcase the application features.
It has been a long run since the project was initiated while Drupal 8 was still under alpha stage. And there is still plenty of work to do.
An installation code is also available for those familiar with Drupal. The installation process is partially covered in this article.Thus if any of Drupalists are enthusiastic about business process solutions and would like to contribute, they are welcome.
We focus first on moving an old in-house php application into Drupal 8 modules. This covers many simple but useful back office functionalities like address book, products and services database, sales documents (invoices, purchases), projects, HR, logistics documents, cost tracking, journal records and others collaborative tools. It is still a young project that will certainly need more integration provided by Drupal 8 capabilities as it grows. Some of Drupal 8 features like multilingual support and tour guide are already very useful in the business environment we operate.
The solution is run by small businesses and start-ups. We provide paid support, comprehensive cloud solution and management expertise service as well. It is a very good solution for small business that need to organize their back office and data management.
On one hand, it gives us tremendous information and feedback about all necessary improvements we need to implement  and fixes to apply. On the other hand, Drupal 8 has proven to be very stable and efficient in running this solution, and we are still to explore plenty of value added features that are of high value in data processing like RESTful Web Services for instance or plugins developments
We encourage anyone to explore this solution, provide feedback, and even contribute to the project.