In our EK management tools suite we have custom designed lists of items like for instance list of management documents.
Those lists are build with custom codes and templates which is somehow more convenient to manage with complex data, links, menus and filters as in the example below.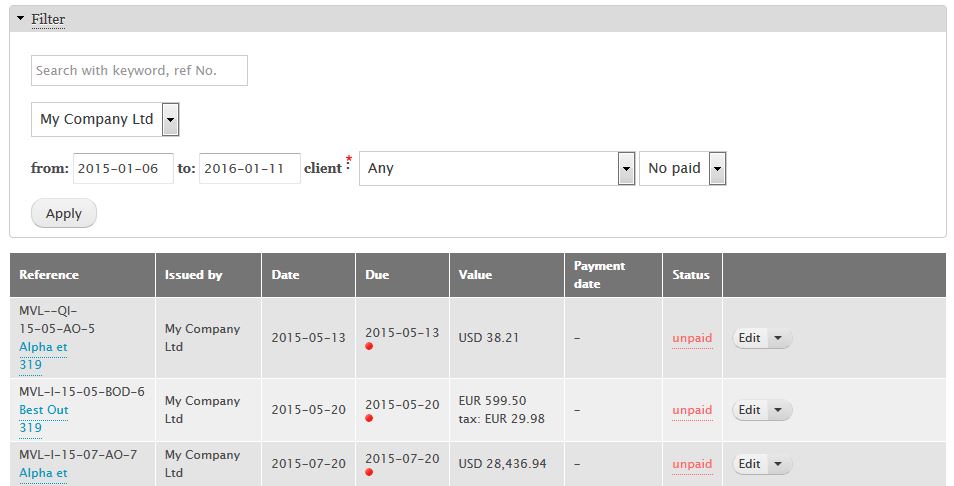 However for simple list, the views module is very useful and can be integrated in a custom module as well to automatically create the list.
Here is an example with companies list in the system address book module showing the company name as link and a field about the type of record plus a simple filter box.