In previous article we have seen how to declare the data accessible in a custom view in MyModule.
Now that the data from our tables mymodule_tb (and mymodule_tb_2) are available, let's create the list view.
First navigate to "/admin/structure/views/add" and create the view by entering basic information as per the example below.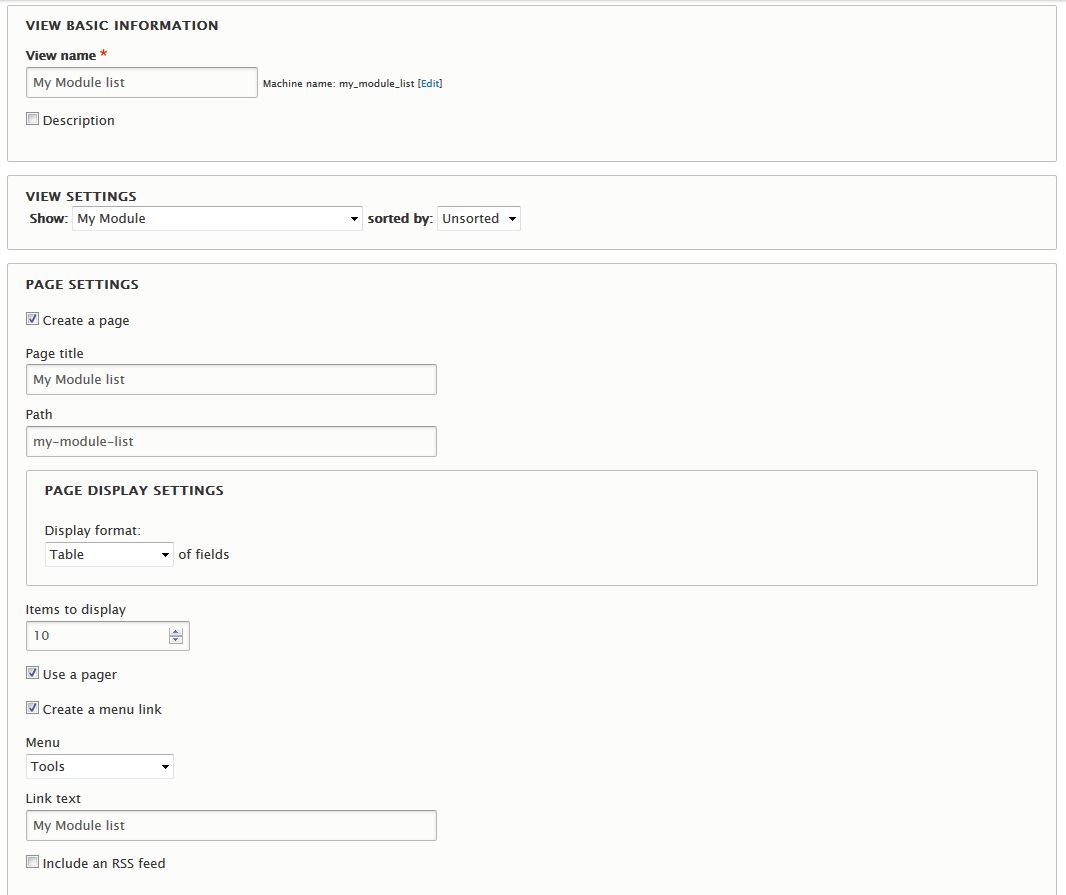 After "save" you are redirected to "Edit" form where further settings will be set.
1) Add fields from you source table