We have a special referral program for introduction of new accounts:
This referral program applies to EK management software and our  Saas offer.
Earn up to 10% cash back bonus or discount (1) on your EK cloud subscription if you are already a customer.
How can you participate ?
Step 1: navigate to the referral form;
Step 2: Introduce a new potential user account for EK cloud solution;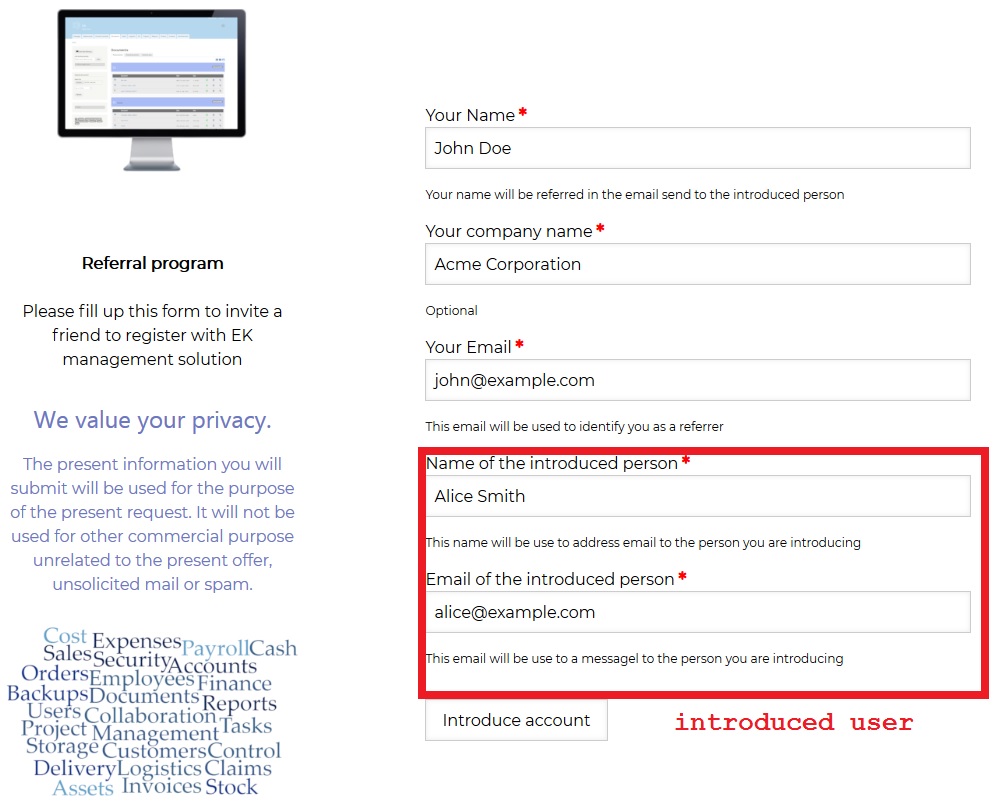 The new user will receive an invitation email with a promotion / referral code to register for 1 month free trial. They will have to register with their email and indicate the promotion / referral code in order to benefit from the referral program.
You will also receive a copy of this email for your reference.
(1) How much can I earn in the referral program?
For each introduced account who sign-up for 1 year subscription to our service, you will get 10% of that 1 year subscription value or 10% discount of that 1 year subscription value on you own subscription.
There are no limits to how many referrals you can do.
Your referrals will be valid only if they register with the email address you have indicated on the form and the associated referral code.
Check some of our use cases to help you target real potential SME and businesses:
Should you have any concerns or questions you can contact us : Contact